Turning your recordings into Completed works of Art
Call on a specialist who can help you reach your fullest sonic potential.
Hi! I'm Daniel Jason Booth, your online mix engineer here at SPL Mixing, based in Melbourne, Australia.
Give me a great performance and an average recording, and I'll send you back an engaging mix you can see, feel, touch and perhaps even taste.

I love taking your raw tracks and turning them into the works of art they deserve to become.

What you get:
> Detailed Professional Mixes
> An Inclusive & Feedback Driven Process Throughout
> Vocal Tuning & Editing when required
> Unlimited Mix Tweaks & Revisions
"FIND ME" – NICKY ROGALSKY (ENG/MIX)
#indie #folk #singer-songwriter

"MAMA AFRICA" – THE FIFTHS (ENG/MIX)
#reggaeton #bollywood #pop

"I DON'T LOVE YOU ANY MORE" – SHELBY UECKERMANN (ENG/MIX)

#electro #alternative #pop

"OCEAN" – SAN FIERRO (CO-MIX)
#pop #alternative #80s

"SHAMAN" – SANEFACTOR (ENG/MIX)
#edm #trance

"REMEDY" – NICKY ROGALSKY (MIX/PROD)
#indie #pop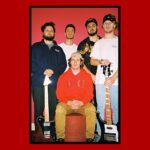 Dan was friendly, responsive and extremely easy to work with. He was flexible and took our feedback on board, as well as being really receptive to feedback. We're super happy with the final mix and definitely recommend him to anyone – Barefoot Spacemen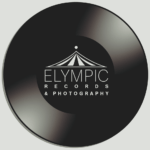 FIVE STARS ***** Daniel Jason Booth is an incredibly creative Mix Engineer, who is razor-focused on crafting superior sound design for a multi-genre international client base. Daniel is a gifted musician with a keen sense of detail — He strives for excellence in every project he is a part of. To date, we have worked together on over 25 mixes and Daniel has been a tremendous asset on every one!
Wanted to say a massive thank-you for all the time you have dedicated to my music over the years…you have taught me basically everything I know about Recording and the whole process. You gave me a great opportunity to develop and you made me believe in myself and my music — Nicky Rogalsky
Daniel has gone above and beyond to provide quality recording and mixing services as needed for various projects over the years for me. It is always a pleasure to work with him and I have appreciated the additional insight that he brings as a producer, given his vast knowledge and background in musical performance, production and engineering — Shelby Ueckermann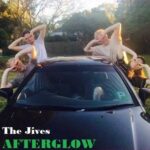 Thanks so much for your work on Afterglow Daniel! Your mastering really captured the live energy of the track. It sounds great! — The Jives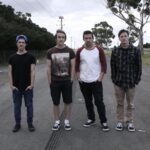 Thanks man, appreciate it and thank you for being a part of this whole process. We're really grateful of the team of engineers we've got here — Stand Tall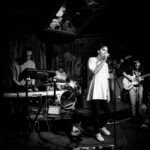 Thanks so much for your hard work. We could hear a truly recognisable difference in the sound quality after you worked your magic on our single. Your mixing tips and advice have increased our knowledge of music production, and you'll always be someone we can count on to help us achieve our desired results — San Fierro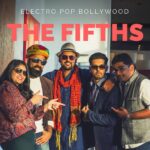 Hey Daniel, thank you for being an amazing mix engineer for The Fifths. Your work is a true reflection of your passion for music production. Also, a big thank you for coming on board as a sessional drummer at very short notice! Together, we rocked the stage! Great to have you as part of the team! — The Fifths